Eyesafe Saskatchewan: The Eye Protection Program
The industry standard in quality safety eyewear from the experts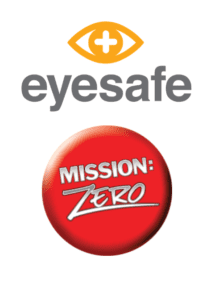 Eyesafe is a program with a commitment to the eye health and safety of Saskatchewan's workforce. We aim to help reduce the occurrence of workplace eye injuries by offering a prescription safety eyewear program available to businesses and industries. Eyesafe was designed by optometrists and has been operating for over 25 years across Saskatchewan, and continues to help employers reduce workplace eye injuries.
The majority of workplace eye injuries are avoidable by the proper use of safety equipment. Eye injuries can have disastrous effects and risk resulting in complete or partial loss of sight. These accidents are costly to your employee and your industry. Employees without safety eyewear, those with ill-fitted eyewear, and those wearing dress eyewear or contact lenses ARE at RISK.
Click here to view some of the products available through Eyesafe
GETTING STARTED
If you have any questions or would like to begin your enrollment process, please reach out to our Program Director by filling in the following form:
Why Enroll in Eyesafe?
SAFETY FIRST
Lenses, coatings, frames, and side shields dispensed by Saskatchewan optometric offices meet or exceed CSA and ANSI testing standards
Regular (dress) eyewear does not meet these standards
Included in the program is a complete eye health and vision assessment, performed with special attention to the specific occupational needs of each employee, ensuring optimum vision and eye health safety
Clients are individually fit by optometrists, ensuring their eyewear fits comfortably and securely
Dispensing eyewear is the particular expertise of Eyesafe; our dispensers are uniquely qualified to ensure lenses are manufactured to exacting ophthalmic and safety standards based on a comprehensive understanding of a patient's ocular health and vision
CONVENIENCE
Optometrists are located in virtually every Saskatchewan community
Optometrists provide full scope eye care, including the initial comprehensive eye health and vision examination, the fitting, dispensing and repair of glasses, and are available for your eye emergencies
Each and every client company contract is custom-tailored to meet the specific needs of its particular industrial setting
One central office serves as the single contact for Eyesafe client companies, working with companies to set up custom-tailored eyewear contracts, providing eyewear order forms, centrally processing all paperwork to issue a single monthly statement, and arranging eye health and safety presentations
COST SAVINGS
Once adopting a safety vision program, companies realize immediate cost savings in reduced injuries
Because all provincial optometrists participate in the program, our purchasing power results in our product prices being among the lowest available
Our lab tendering process is conducted triennially to ensure the best possible value
Each client company can tailor the program according to its safety needs within the means of their budget
CUSTOMIZED
Our comprehensive services and administration provide a tailored solution for every company and employee
Criteria sheets, agreements, and order forms are created to specifically meet your company needs
Following their eye health and vision examination, your employees will be assisted in selecting safety standard compliant eyewear suited to your workplace
If you have any questions please contact our Eyesafe Director or Program Director.